Orthotics & Footcare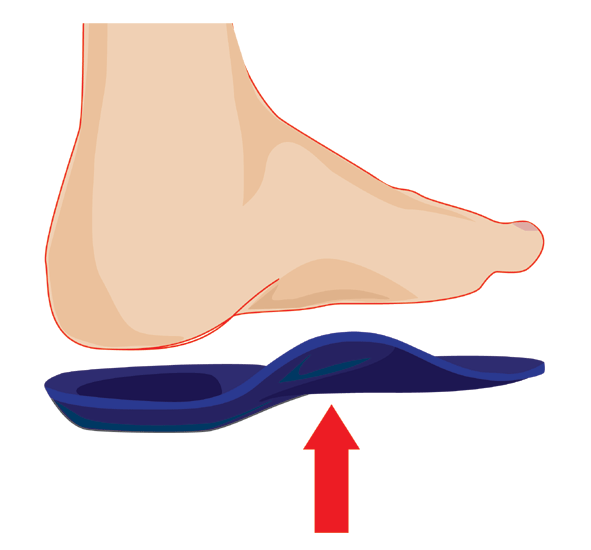 Atlantic Orthotics Limited is a Newfoundland based company who has been helping people cope with foot or lower leg problems for over 15 years.  We have a Canadian Board Certified Pedorthist and specialize in custom molded orthoses for the feet.
We know that many people experience foot discomfort and pain at some time during their lives.  We can help by assessing a person for the need for biomechanically designed custom made orthoses, which allows the person to get back to the active lifestyle they are used to.  
What are Orthotics?
Orthotics are biomechanically designed inserts that are custom molded to the feet or hands.  They essentially support the limb in such a way as to maintain correct anatomical alignment or deflect body weight to a less painful area.  They can be made of various materials.  Foot orthotics can be made to fit into most types of shoes, including athletic shoes, dress shoes, workboots, and casual or othopaedic.
Foot Care
Foot orthotics which support the foot, help to distribute pressure evenly, and provide a great deal of relief.  As well, orthotics can "accommodate" a painful area in the foot, by taking the pressure off that area.  These can be used for diabetic ulcers, painful calluses, and other tender areas.  They are known as "accommodative orthotics".
Some orthotics also relieve pain in the foot, lower limb, or back by positioning the foot differently, to "straighten out" or align an otherwise malaligned lower limb.  These are known as biomechanical orthotics.
While we are not a retail shoe store, we do assist people by recommending shoes and will even place custom orders if required.  We can also refer people to specific shoe stores.
Tips for Footwear and Footcare
Remember that the key to feeling good all day, is making your feet feel good.  If your feet hurt, you'll feel lousy all over!
A good supportive shoe is essential.  It should lace up to accommodate changes in the size of your foot throughout the day.  It should also have a good, firm heel counter, and be flexible only at the ball of the foot.
You should always buy footwear at the end of the day, when your foot is at its largest.  Never assume that your foot will feel better, with time, in the shoe.  The shoe should feel great before you leave the store.  Make sure you try on both feet and walk around before you make a purchase.
Shoes that come in a variety of widths are often better, as it is more likely that the fit will be perfect.
Remember, it is not normal to experience pain in your foot at the end of a working day.  If you complain of persistent tiredness in your feet at the end of a shift, or actual pain, you probably need to change your footwear or get some orthotics for realignment.
If balance is an issue there is some evidence in the literature that having good arch support through an orthotic can help with improving balance.
If it is hard to reach your feet or see them clearly consider having a professional cut your toe nails.